2023 Academic Thesis Prize: Danielle TAYLOR
Headlines, Research
Danielle TAYLOR received the 2023 Academic Thesis Prize for her research work among PhDs graduating in 2022.
Thesis Title - Managing Language Diversity in Global Virtual Teams: The Role of Trust and Team Cohesion.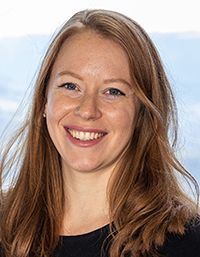 Managing language diversity in global virtual teams represents a growing challenge for today's organizations, but the advantages of such teams can far outweigh their difficulties. While language diversity has mostly been seen as a barrier to communication in the international management literature, it has also been proposed to be a source of competitive advantage. This requires the proper management of team language diversity in international organizations and especially for virtual teams who must communicate efficiently and effectively across languages, cultures and geographic and temporal distances by using various technologies.
This dissertation analyzes how language diversity influences team processes related to tasks and emotions within the virtual context. After an exploratory study based on interviews with 20 individuals experienced in participating in multilingual virtual teams, a mixed-methods design with quantitative and qualitative methodologies is mobilized. The quantitative phase is based on a novel experimental methodology using a serious game that was developed within this dissertation. 311 international participants were confronted with a two-hour scenario simulating multilingual virtual teamwork in order to observe their communication behaviors and to evaluate their perception of the team's processes and outcomes. The qualitative methodology consists of an 18-month organizational ethnography of a team within a European University Alliance that includes higher education institutions in seven countries, with interviews and participant observations.
The key findings of this dissertation demonstrate that high-performing multilingual virtual teams are those where trust and team cohesion have been established by successfully managing communication processes. This thesis contributes theoretically to language-sensitive research in international business by examining language diversity in global virtual teams through the lens of team processes. In addition, this research proposes a novel methodology with potential for simulating social interaction and experimentally comparing behaviors. The developed serious game is also used as a tool for training in multilingual communication and teamwork. The managerial recommendations resulting from these findings concern the importance of understanding team language diversity, and of choosing appropriate communication behaviors and channels to develop strong trust and team cohesion for high–performing global virtual teams.
Key Words:
ethnography, global virtual team (GVT), language diversity, serious game, team cohesion, trust
Doctoral School:
ED SG – Management Sciences
Research laboratory:
Centre d'Etudes et de Recherches appliquées à la gestion (CERAG - UGA)
Thesis supervision:
Anne BARTEL-RADIC and Isabelle CORBETT-ETCHEVERS
>
To find out about all the 2023 thesis prizes
Updated on June 12, 2023